Black Friday Has Come Early to Aion Classic!
Sale Duration: Nov. 16 – Nov 30 
We know you've been saving up your Quna, Daevas, and the time has come to take advantage of a great sale! We're marking down a ton of items and bundles in the Quna store for Black Friday a whole week early! Grab Soda Candy, Cosmetics, bundles or even a motion card at a discount! Whether you're celebrating Thanksgiving in the next week or simply enjoying the crisp winter air outside of the US, take advantage of these great prices until Nov. 30th!  
Store Update 
Product Name 

Item Name 

Qty 

Quna 

Sale End 

Limit 

Iced Soda Form Candy Selection Box 

Iced Soda Form Candy Selection Box 

1 

60 

11/30 

 

Iced Soda Form Candy Selection Box (x11) 

Iced Soda Form Candy Selection Box 

11 

600 

11/30 

 

Orange Soda Form Candy Selection Box 

Orange Soda Form Candy Selection Box 

1 

60 

11/30 

 

Orange Soda Form Candy Selection Box (x11) 

Orange Soda Form Candy Selection Box 

11 

600 

11/30 

 

Heartless Butler Outfit Bundle 

Heartless Butler Outfit 

1 

650 

11/30 

 

Heartless Butler Hairpin 

1 

 

[Motion Card] Hand Fan 

[Motion Card] Hand Fan 

1 

300 

11/30 

 

Impressive Leather Outfit 

Impressive Leather Outfit 

1 

700 

11/30 

 

Wardrobe Slot Expansion Bundle (3x) 

Wardrobe Slot Expansion Ticket 

3 

1000 

11/30 

 

Fierce Midnight Tiger Special Bundle 

Fierce Midnight Tiger Outfit 

1 

1000 

11/30 

 

Fierce Midnight Tiger Hairpin 

1 

Novice's Stigma Package 1 

Novice's Stigma Package 1 

1 

320 

11/30 

1 per account 

Novice's Stigma Package 2 

Novice's Stigma Package 2 

1 

200 

11/30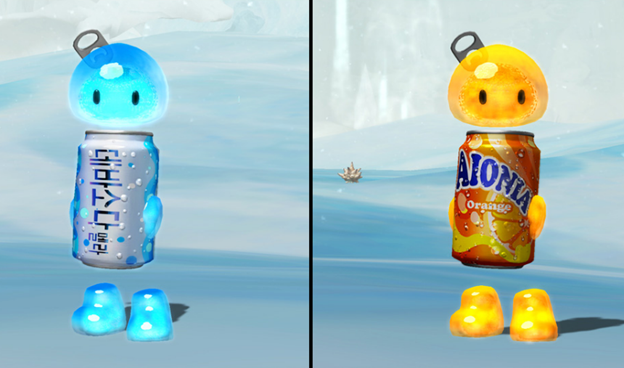 Black Friday Sale 
Bundle 

Item Name 

Quantity 

Quna 

Sale End 

Limit Info 

Notes 

Tough Pink Tiger Candy 3-pack (x10) 
 

Tough Pink Tiger Candy 3-pack 

10 

360 

11/30 

10/week/account 

20% off 

Transparent Form Candy 3-pack (x10) 

Transparent Form Candy 3-pack 

10 

480 

11/30 

10/week/account 

20% off 

I Am Yours Bundle 

"I Am Yours" Couple's Shirt 

1 

400 

11/30 

 

20% off 

Bear Ear Headband 

1 

Beatific Set Bundle 

Beatific Outfit 

1 

520 

11/30 

 

20% off 

Beatific Hairpin 

1 

Cool Swimsuit Bundle 

Cool Swimsuit 

1 

520 

11/30 

 
 

20% off 
 

Cool Swimsuit Cap 

1 

Uptown Apparel Bundle 

Uptown Apparel 

1 

520 

11/30 

 

20% off 

Neat Hat 

1 

Animal Pajamas Bundle 

Animal Pajamas 

1 

720 

11/30 

 

10% off 

Animal Pajama Wings 

1 

Meow Cat Bundle 

Meow Cat Outfit 

1 

520 

11/30 

 

20% off 

Meow Cat Hairpin 

1 

Vibrant Swimsuit Bundle 

Vibrant Swimsuit 

1 

520 

11/30 

 

20% off 

Vibrant Swimming Cap 

1 

Silver Daru Bundle 

Silver Daru Fur Tunic 

1 

520 

11/30 

 

20% off 

Silver Daru Fur Cap 

1 

Black Friday Celebration Bundle 

Turkey Hunt Wing (30 days) Box 

1 

0 

11/30 

1/account 

FREE*

Turkey Hunt Gift Box 

1 
*Turkey Hunt Gift Box allows you to choose between '[Event] Elite Centurion's Shoulder plates/Gloves/Shoes Selection box' or 'x5 Major Ancient Crown'